Leather Crafters Ideas
Beginner Leather Crafters this for you. There is a solid reason why leathercrafting is one of today's most popular crafts. You don't need to invest a lot of money to get started on this as a pastime. Also, as your talents and workshop increase, so does the hobby.
You can never run out of tasks to work on for leather making since there are so many possibilities. If you're a leatherworker, your works will be in high demand. Many leatherworkers sell their work at craft fairs or on websites like Etsy.
The ten projects listed below are ideal for individuals who are new to crafting or want to give it a try without investing a lot of money.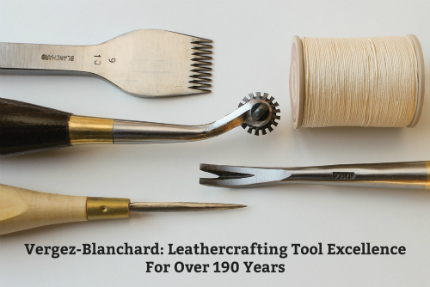 Making bookmarks is one of the simplest leather tasks, but it doesn't have to be boring since you can apply flourishes to enhance their appearance.
Most craft shops and several internet providers have 2 inches by 1-inch Leather, which is all you'll need for this project. You may even start with leftover scraps if you learn to work with Leather correctly.
There are many resources available online to assist you in creating your custom bookmark.
Creating leather bookmarks is an excellent opportunity to learn new skills and experiment with various methods. Making bookmarks is a great way to get experience in leatherworking.
Use Leather Strips to Create a Keychain
Keychains made from leather strips may be attached to your keys for simple leathercraft. Honeycomb patterns, tassels, and even wrapping the whole piece in the ornamental string are popular embellishments. You may also put your lettering talents to the test here.
To make keychains out of vegetable tanned cowhide, most leatherworkers suggest that you utilize it.
Making leather keychains with your kids may be a fun hobby to get them started in leatherworking. Making a simple keychain can introduce children to Leather and its numerous hues, which they will like exploring more.
You may also manufacture keychains for your loved ones with their initials on them. For individuals seeking inspiration, some of the designs may be seen online and used as a reference.
Make a Leather Slap Bracelet
Slap bracelets are a great project when you're just getting started with Leather. When you smack a slap bracelet, it expands to fit around your arm. They've also been around for a long time and have always been popular.
Anyone with a creative streak may personalize their leather goods by embossing them with unique patterns, lettering, or other decorations. If you want to sell handmade bracelets at craft fairs or online, this form of personalization may assist.
Since they are so simple to make, slap bracelets are ideal for novices trying their hand at jewelry-making. In addition, this is an excellent project for individuals who have limited leatherworking equipment.
Make Leather Scrunchies
Scrunchies may not immediately spring to mind when thinking about leather projects, but they're a lot of fun and relatively simple to do. An inexpensive piece of Leather, about an inch wide, would be enough for this project.
Leather scrunchies are not only a durable and pleasant alternative to other materials, but they also look great. You can easily carry them with you wherever you go because they are small and lightweight. In addition, they provide exceptional protection against hair tangles and knots, making them ideal for outdoor enthusiasts.
Scrunchies may be made in a matter of minutes. Because the material is soft and flexible, no specific equipment or abilities are required to make them. Another nice thing about this craft is that you can use up remnants from previous ones. This technique requires a 10-inch by 2-inch piece of Leather.
Leather scrunchies are a versatile fashion item that may be worn with a wide range of ensembles, from business casual to evening wear.a Passport Cover out of Leather
The passport cover is a valuable addition since it's designed to keep your travel papers safe and secure.
If you're a frequent traveler and have to deal with many security checks at numerous airports, this is a great resource. As a durable, readily cleaned, and weather-resistant material, Leather is the ideal choice for passport covers.
Since leather covers take a few simple tools and can be completed in a short amount of time, they're ideal for novices or people who are short on time.
Sandwiching is a process used to bond two pieces of Leather together, and it's what you use to manufacture these sorts of covers. Preventing bubbling and stretching, which might lead to sloppy work with an excessive number of errors, is an advantage of this approach. In addition, it strengthens the final product even more.
You can learn a lot about leatherworking by making this passport cover, and it won't cost you a lot of money to do it.
a cup or jug holder made of Leather
Fun and fashionable DIY projects, jug, or cup holders are perfect for any kitchen. The level of detail is entirely up to you, so don't be afraid to be creative. When it comes to the style of your holder, you have a few alternatives. You may go with a simple pattern or add some studs and decorations.
An excellent project for novices, leather jug holders are simple to make and don't need specific skills or knowledge.
Craft fairs love leather cup holders because they make an excellent product to sell.
Using the same methods, you could make a takeaway coffee cup holder for a change of pace. It's a better solution for the environment than the cardboard sleeves they usually supply.
Leather Button Making Instructions
A variety of advantages exist for using leather buttons. First and foremost, they're long-lasting and sturdy, which is a need if you have dogs or youngsters in the house. Additionally, they'll endure longer than other materials, like plastic, making them highly environmentally beneficial. Making them does not need the use of any hazardous materials (a problem that plagues the plastics industry).
Making leather buttons is a simple process that requires no specialized knowledge. First-time leathercrafters should start with simple patterns like round or rectangular buttons with stitching. There are lots of materials available to teach you precisely what to do.
This is a great time to start using leather buttons since the fashion world is beginning to embrace them again, and you may find that your leather designs are the next big thing.
Leather Cuff Bracelets Can Be Made
Leather cuff bracelets are always a stylish accent to any outfit when adorning your wardrobe with them.
Comfort and adaptability are two of the main selling points of leather cuff bracelets. It doesn't matter whether you're going out for the day or night, casual or dressy, you can wear these shoes with any attire.
Because they don't need a lot of effort and are so simple to put on, they may also be a great accent to your evening attire, which is why they're so popular.
Even though this is an essential activity, you may still embellish your patterns by stitching or knotting them. This is a piece of clothing that will serve you well for many years to come since it's timeless.
Make Luggage Tags out of Leather
Why not make a matching baggage tag to the leather passport cover we've previously discussed?
A leather luggage tag is an excellent addition for individuals who want to add a personal touch to their possessions. If you're flying with a group of individuals who all have the same baggage, they are accommodating.
They may be utilized as a creative outlet for crafty individuals. Try incorporating some of these approaches into your designs and styles.
In addition to being simple to make, leather luggage tags are an excellent option for novices or those with limited time. If you're searching for a project comparable to making passport covers, consider making a tag instead.
Make a Leather Wallet tenth.
Lastly, the leather wallet is a staple of leatherworking, and there are a variety of ways to make one from scratch, including using a variety of methods.
Making a wallet is simple, and you can create it as big or little as you desire with just a few essential tools; there is no upper limit to the size of your wallet.
It's a good idea to start with this project if you've never been able to locate the wallet of your dreams. Many others have the same problem as me when finding a wallet large enough to contain all of their cards and cash.
In addition, a leather wallet is a valuable and long-lasting item that will serve you well for many years. Personalized wallets are typically given as presents since they become an extension of the wearer.
Beginner Leather Crafters Conclusion
Leather making is a great way to learn new abilities and make a wide range of various items. The ten projects in this post are a good starting point for newcomers, but many more are out there. Your friends and family will be delighted by your newfound skill in the art of leatherworking with only a little practice.